WEST PALM BEACH - BREAKING NEWSAir strikes hammer Syria's Ghouta for fifth day, U.N. mulling ceasefire resolution


Thu, 22 Feb 2018 12:48:45 -0500


AMMAN (Reuters) - Warplanes pounded the last rebel enclave near Syria's capital for a fifth day running on Thursday as the U.N. Security Council considered demanding a 30-day truce  across the country to allow emergency aid deliveries and medical evacuations.
READ MORE


---

Lawsuit says race motivated Trump to end immigrant protections


Thu, 22 Feb 2018 12:16:48 -0500


BOSTON (Reuters) - A group of Haitian and Salvadoran immigrants on Thursday filed a lawsuit claiming that the decision by U.S. President Donald Trump's administration to terminate the protections that allowed them to remain in the country was racially motivated.
READ MORE


---

Brazil's defense minister says SpaceX, Boeing interested in launching from Amazon base


Thu, 22 Feb 2018 12:09:36 -0500


BRASILIA (Reuters) - Brazil's defense minister said on Thursday that SpaceX, Boeing and other companies have expressed interest in launching rockets from the South American nation's Alcantara military base near the equator, and that a delegation of interested parties visited the site late last year.
READ MORE


---

Pence rallies conservatives with call to fight hard at 2018 elections


Thu, 22 Feb 2018 12:49:27 -0500


NATIONAL HARBOR, Md./WASHINGTON (Reuters) - Vice President Mike Pence rallied thousands of conservative activists on Thursday to fight back against a Democratic drive to take over the U.S. Congress in 2018 elections, calling a Republican victory at the midterm votes crucial to advancing President Donald Trump's agenda.
READ MORE


---

Yugoslav army veteran lobs grenade at U.S. embassy in Montenegro, then blows himself up


Thu, 22 Feb 2018 11:27:37 -0500


PODGORICA (Reuters) - A Yugoslav army veteran who manned anti-aircraft defenses during the NATO bombing in 1999 tossed a hand grenade into the U.S. embassy compound in Podgorica, capital of Montenegro, around midnight and then blew himself up, police said on Thursday.
READ MORE


---

WELCOME TO THE
WEST PALM BEACH POLICE PENSION FUND WEBSITE
Pursuant to state law, the fund is administered by the Board of Trustees. The Board of Trustees established this site to keep plan participants up-to-date with all pertinent aspects of the fund.

As of March 31, 2017, there were 250 active members, 265 retirees and beneficiaries. In addition, the fund offers a deferred retirement option plan (DROP), which has 149 participants and a share plan with 407 members. The combined Plan assets are in excess of $344,458,992.
---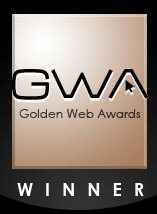 ---
Member Area Last Updated:Monday, February 12, 2018 9:57:37 AM
---
Under Florida law, e-mail addresses are public records. If you do not want your e-mail address released in response to a public records request, do not send electronic mail to this entity. Instead, contact this office by phone or in writing.
---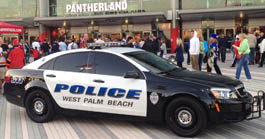 West Palm Beach Police Cruiser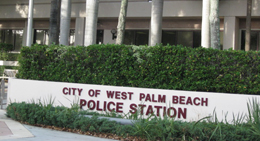 West Palm Beach Police Station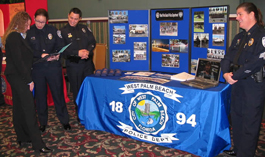 West Palm Beach Police Attending Criminal Justice Career Fair at UCF