WEST PALM BEACH - BREAKING NEWSHouse passes short-term spending bill, Senate fight erupts


Thu, 18 Jan 2018 21:26:20 -0500


WASHINGTON (Reuters) - Legislation to avoid a U.S. government shutdown at midnight on Friday advanced in Congress as the House of Representatives on Thursday night approved an extension of federal funds through Feb. 16, although the bill faced uncertain prospects in the Senate.
READ MORE


---

Supreme Court blocks redrawing of North Carolina congressional maps


Thu, 18 Jan 2018 18:48:46 -0500


(Reuters) - The U.S. Supreme Court on Thursday blocked a lower court's order for North Carolina to rework its congressional map because Republicans violated the Constitution by drawing electoral districts intended to maximize their party's chances of winning.
READ MORE


---

Sales of Trump properties suggestive of money-laundering: researcher


Thu, 18 Jan 2018 20:27:57 -0500


WASHINGTON (Reuters) - Testimony to the U.S. Congress by the head of a political research firm indicates that the Trump Organization's sales of properties to Russian nationals may have involved money-laundering, the top Democrat on the House Intelligence Committee said on Thursday.
READ MORE


---

Trump administration appeals against 'Dreamer' immigrant ruling to top court


Thu, 18 Jan 2018 22:19:07 -0500


WASHINGTON (Reuters) - The U.S. Justice Department asked the Supreme Court on Thursday to quickly overturn a lower court ruling that blocked President Donald Trump's move to end a program that protects hundreds of thousands of immigrants brought to the United States illegally as children.
READ MORE


---

U.S. government to shield health workers under 'religious freedom'


Thu, 18 Jan 2018 22:22:46 -0500


WASHINGTON (Reuters) - The U.S. government is seeking to further protect the "conscience and religious freedom" of health workers whose beliefs prevent them from carrying out abortions and other procedures, in an effort likely to please conservative Christian activists and other supporters of President Donald Trump.
READ MORE


---

WELCOME TO THE
WEST PALM BEACH POLICE PENSION FUND WEBSITE
Pursuant to state law, the fund is administered by the Board of Trustees. The Board of Trustees established this site to keep plan participants up-to-date with all pertinent aspects of the fund.

As of March 31, 2017, there were 250 active members, 265 retirees and beneficiaries. In addition, the fund offers a deferred retirement option plan (DROP), which has 149 participants and a share plan with 407 members. The combined Plan assets are in excess of $344,458,992.
---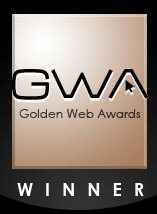 ---
Member Area Last Updated:Thursday, January 04, 2018 2:56:28 PM
---
Under Florida law, e-mail addresses are public records. If you do not want your e-mail address released in response to a public records request, do not send electronic mail to this entity. Instead, contact this office by phone or in writing.
---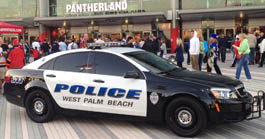 West Palm Beach Police Cruiser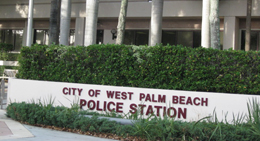 West Palm Beach Police Station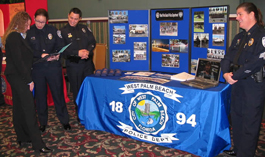 West Palm Beach Police Attending Criminal Justice Career Fair at UCF