NEWSLETTERS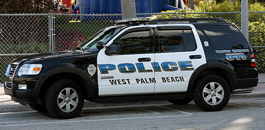 NEWSLETTERSYour Board of Trustees welcome you to the West Palm Beach Police Pension Newsletter Page.

The Board of Trustees created this publication with the goal of keeping you "the member" informed about various aspects of your pension fund.

The newsletter will be posted to this site on a quarterly basis. Typically, each edition will include quarterly, fiscal and long-term investment results. Other items of interest include top ten investment holdings of the fund for the last quarter, asset allocation charts, management allocation, new agency hires, new agency retirements, new agency drop members. Legal issues, board policies and/or ordinance review will also be included, as warranted.