SERVICE PROVIDERS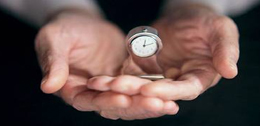 Aberdeen Standard Investments
Standard Life Aberdeen PLC is one of the world's largest investment companies, created in 2017 from the merger of Standard Life plc and Aberdeen Asset Management PLC. Operating under the brand Aberdeen Standard Investments, the investment arm is the largest active manager in the UK and the second largest in Europe. It has a significant global presence and the scale and expertise to help clients meet their investment goals.
As a leading global asset manager, Aberdeen Standard Investments is dedicated to creating long-term value for our clients. The investment needs of our clients are at the heart of what we do. We offer a comprehensive range of investment solutions, as well as the very highest level of service and support.
In the United States, we work with a variety of institutional investors to help meet their financial goals. This includes corporate and public pension plans, endowments and foundations, Taft-Hartley plans, insurers, large financial organizations and the consultants who serve these investors. With each client, we work to develop a deep understanding of their specific requirements with a goal of building lasting relationships and trusted partnerships.
VISIT WEBSITE

Affiliated Development
Affiliated Development is a regional real estate development and investment company headquartered in Fort Lauderdale, Florida with offices in West Palm Beach, FL. The company was formed as a mission-based organization with the goal of building mixed-use multifamily developments to target unmet demand and underserved areas within the market. Affiliated works directly with communities to improve the quality and sustainability of housing stock for residents, resulting in the development of Class A luxury apartments at attainable rates.
The greatest housing need in South Florida and many other metro areas is for quality workforce housing. Affiliated is addressing the demand by utilizing various public finance tools in order to bridge the gap and develop Class A housing at Class B rents. The Affiliated team has a track record of partnering with government agencies, community organizations and nonprofits, and has extensive experience in private and public finance, including TIF, TID, NID, LIHTC, tax exempt bond finance, HUD finance, CRA lending, agency finance, CMBA and local municipal finance. Affiliated's pioneering efforts have reshaped communities and resulted in over $750M of investment nationwide.
VISIT WEBSITE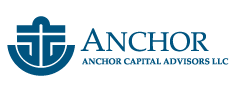 Anchor Capital Advisors LLC
Anchor Capital Advisors LLC was founded in 1983 to provide professional investment counseling services to charitable organizations, corporate and union pension or profit-sharing accounts, endowment funds, and individual or corporate taxable accounts. The firm is registered with the Securities and Exchange Commission pursuant to the Investment Advisors Act of 1940 and is a bonded fiduciary under ERISA. Anchor Capital manages over $5 billion* across its two divisions.
VISIT WEBSITE

AndCo Consulting
AndCo Consulting (formerly: The Bogdahn Group) is an independent, SEC registered institutional investment consulting firm. We serve as a fiduciary to each of our clients, without exception or caveat, while assisting and guiding them in making important investment and plan design decisions.
Our Mission:
To represent the sole interest of our clients by redefining independence.
Our Vision:
To be a transformational organization viewed as the leader in our industry.
VISIT WEBSITE
Barrow Hanley
Founded in 1979, Barrow Hanley is a diversified investment management firm offering value-focused investment strategies spanning global equities and fixed income. Recognized as one of the few remaining firms dedicated exclusively to value investing, Barrow Hanley enjoys a boutique culture with a singular focus to assist clients in meeting their investment objectives. Barrow Hanley stewards the capital of corporate, public, multi-employer pension plans, mutual funds, endowments and foundations, and sovereign wealth funds across North America, Europe, Asia, Australia and Africa.

BTIG
BTIG is a global financial services firm specializing in institutional trading, investment banking, research and related brokerage services. Located throughout the U.S., and in Europe, Asia and Australia, our professionals leverage their expertise to service clients at every stage of the investment lifecycle. Fueled by our passion to help maximize results for our institutional and corporate clients, BTIG offers personalized multi-asset class execution, expertise and insights worldwide across equities, equity derivatives, ETFs, fixed income, futures, commodities, foreign exchange, interest rates, credit, and convertible and preferred securities. The firm's core capabilities include global sales, portfolio, electronic and outsource trading, transition management, investment banking, prime brokerage, capital introduction, corporate access, research and strategy, commission management and more.
Transition Management
Bridging the Gap to the Target Portfolio
BTIG Transition Management is dedicated to providing global multi-asset class transition solutions for asset-owners undergoing portfolio realignments, asset allocation adjustments or changes to their investment manager lineup. Our mission is to help asset owner clients protect the value of their assets from unnecessary transaction costs and unintended risk exposures and upholds the integrity of overall fund performance throughout the duration of their transitions. Leveraging proprietary order routing, index rebalancing technology and BTIG's natural liquidity, our team maintains transition order flow anonymity and provides clients with a cost-effective and seamless end-to-end transition management solution.
VISIT WEBSITE

Cohen Milstein
Opened in 1969, Cohen Milstein has been named a "class-action powerhouse" (Forbes), "the most effective law firm in the United States for lawsuits with a strong social and political component" (Corporate Legal Times), one of "America's 25 Most Influential Law Firms" (The Trial Lawyer) and one of the "Most Feared Plaintiffs Law Firms" (Law 360). It is one of the premier law firms in the country handling major complex class actions and has been repeatedly named to The National Law Journal's Plaintiffs' Hot List based on cases and settlements that "are at the cutting edge of plaintiffs' work and that are giving defense players a run for their money." Cohen Milstein's seventy-plus attorneys have litigated cases resulting in landmark decisions on issues involving securities, antitrust, consumer rights, employee benefits, human rights, whistleblower, qui tam, false claims act, and civil rights laws. Cohen Milstein protects institutional investors by providing representation in securities litigation, portfolio monitoring and case evaluation services, and specialized counseling on fiduciary duty and regulatory compliance from the former general counsel to the New York State Common Retirement Fund's sole trustee. Cohen Milstein is the go-to firm for pension funds because of its dedication to aggressively seeking remedies for shareholders no matter how or where defendants' misconduct manifests itself. We also serve our clients by providing extensive analyses of potential securities claims related to our calculation of damages in their portfolio for both domestic and foreign securities investments. Cohen Milstein has the resources to ensure the most powerful and effective securities litigation strategies are pursued and has recovered well-over one billion dollars for investors.
VISIT WEBSITE
CONTACT US

Eagle Asset Management
Eagle Asset Management provides institutional and individual investors with a broad array of equity and fixed income products designed to meet long-term goals. Our clients currently entrust more than $19.5 billion (as of June 30, 2011) in an investment philosophy designed to deliver superior, risk-adjusted returns via both separately managed account and mutual fund platforms. Founded in 1976, Eagle was built on the cornerstones of intelligence, experience and conviction that we believe clients expect from their investment managers.
Eagle believes that proprietary fundamental research is the key to long-term investment success. Our independent investment teams focus on high-quality security selection to generate strong absolute and risk-adjusted returns across a variety of market environments.
VISIT WEBSITE

Entrust Global
EnTrust Global is an approximately $19.5 billion* global alternative investment manager offering a range of investment opportunities across a spectrum of asset classes, strategies, and liquidity profiles, in both the public and private markets. The firm provides commingled solutions as well as customized, bespoke portfolios. For over two decades, we have been dedicated to delivering financial security to those who have entrusted us with their capital. In line with the firm's entrepreneurial foundation, we remain steadfast in this mission, leveraging our global infrastructure, resources, and relationships to create innovative and differentiated opportunities to meet our clients' objectives.
*As of March 31, 2021; based on estimates and includes assets under advisement and mandates awarded but not yet funded.
VISIT WEBSITE

Fiduciary Trust International
Fiduciary Trust was founded in 1931 to provide trust, investment management and custodial services to both individual and institutional clients. We serve as investment manager for approximately 45 billion in assets and as custodian for over 60 billion. Now serving over 45 police and fire pension funds throughout Florida. Fiduciary Trust provides state-of-the-art multi-currency accounting services incorporating a personalized approach. We offer our clients customized reporting, recordkeeping services, on-line access, and distributions either by check or ACH transfer.
For further information contact:
Fiduciary Trust International of the South
2 Alhambra Plaza, Penthouse #1
Coral Gables, Florida 33134
VISIT WEBSITE
CONTACT US


Gabriel, Roeder, Smith & Company
Gabriel, Roeder, Smith & Company (GRS) is a leading provider of actuarial and benefits consulting services that focuses on serving the public sector. GRS provides pension, OPEB, health & welfare, and benefit technology services. GRS has served the public sector for over 70 years. Our client base includes more than 800 public sector agencies. GRS' Ft. Lauderdale office serves over 200 clients. The company is headquartered in Southfield, Michigan and has offices in Colorado, Florida, Illinois, and Texas. GRS has an exceptional reputation for quality work and commitment to the public sector community. A trusted partner to its clients, GRS brings innovative, practical solutions to the challenges faced by benefit plans and plan sponsors.
VISIT WEBSITE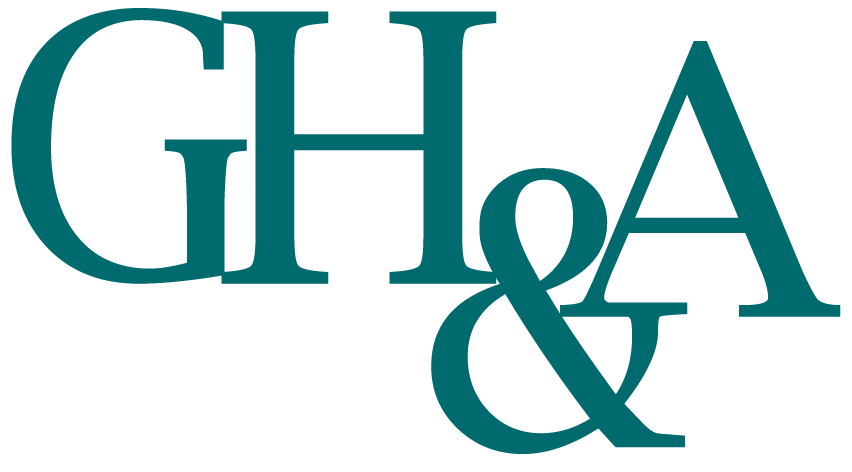 Garcia, Hamilton & Associates
Founded in 1988, Garcia Hamilton & Associates (GH&A) offers fixed income strategies for institutional investors. We manage only investment quality fixed income across the yield curve using no derivatives or leverage. Our diversified client base includes public funds, jointly trusteed plans, endowments and corporations. The firm is 100% employee-owned, with approximately 91% held by minority and women partners and is certified as a MBE firm. GH&A was named Intermediate-Term Fixed Income Manager of the Year by Institutional Investor in 2016 and 2015, Fixed Income Investment Grade Manager of the Year by Institutional Investor in 2014, and Core Fixed Income Manager of the Year by Emerging Manager Monthly in 2010.
GH&A employs a top-down approach in its fixed income portfolio construction. A broad fundamental analysis of duration, yield curve, and sectors results in a defined set of parameters for the individual issues that fit the portfolio. The portfolios are dominated by treasuries, agencies and agency guaranteed mortgage pass-through securities. As an internal rule, all corporate bonds must be rated a minimum of single or better. The high quality bias of the issues utilized reduces credit risk while ensuring ample liquidity. In addition, GH&A does not invest in non-dollar bonds, Yankees, high yield securities, zero coupon bonds, nor derivatives in its strategies. Likewise, the strategy does not utilize any leverage.
VISIT WEBSITE
CONTACT US

Intercontinental Real Estate Corporation
Intercontinental is an SEC Registered Investment Adviser that manages private equity real estate investments and provides real estate services for domestic and international clients. Established in Boston over 50 years ago, Intercontinental has acquired, developed, managed, and owned over US $6 Billion of real estate assets across all property types.
Intercontinental provides a full spectrum of real estate investment and management services including acquisitions, asset management, portfolio management, finance, development, construction management and property management. Intercontinental is built on the experience and longevity of its principals and senior managers. We have always maintained a culture of significant co-investment and strictly adhere to a conservative process of investment analysis. Intercontinental has achieved investment results over many real estate cycles and has a reputation in dealing with complex situations that require vision, creativity, persistence and flexibility.
VISIT WEBSITE

J.P. Morgan
J.P. Morgan Global Institutional Asset Management is a global leader in investment management, dedicated to creating a strategic advantage for institutions by connecting clients with J.P. Morgan investment professionals globally. The firm seeks to deliver first-class investment results to some of the world's most sophisticated organizations, including corporate pension plans, endowments, foundations, insurance companies, sovereign wealth funds and government-affiliated institutions.
J.P. Morgan Global Institutional is distinguished by its capital markets knowledge, global investment expertise and the long-term, proactive partnerships it establishes with clients. Our investment strategies span equity, fixed income, real estate, private equity, hedge funds, infrastructure and asset allocation.
VISIT WEBSITE

Klausner, Kaufman, Jensen & Levinson
At the law firm of Klausner, Kaufman, Jensen & Levinson, a Partnership of Professional Associations, we devote our practice exclusively to the representation of retirement and benefit systems and related labor and employment relations matters. Today, we are among the most highly regarded firms in North America in the increasingly crucial area of pension issues.
As a major player on the national level in public employee retirement matters, we often call upon a comprehensive research system capable of accessing virtually all relevant legislation at the federal level and across the 50 states. In so doing, we are able to monitor – and in some cases anticipate – changing trends in the law to a degree that most general practitioners would consider a luxury to be funded by their clients. To us, it's simply part of being a responsible and pro-active advocate.
In addition, we frequently furnish state and local governments throughout the United States with background information on many of the newest and most complex issues involving public retirement systems. No matter how much proficiency we develop, though, our relationship with those we represent can still be summed up in one sentence: As important as it is to know the laws, it is even more important to know our clients.
VISIT WEBSITE

Labaton Sucharow
Labaton Sucharow celebrates more than 50 years of championing investor and consumer rights, recovering more than $8 billion on behalf of clients. The Firm's complex litigation services include securities, antitrust and competition, M&A and derivative litigation and whistleblower representation. Labaton Sucharow represents many of the largest pension funds in the United States and internationally with collective assets under management of more than $2 trillion. With nearly 60 full-time attorneys, the Firm's litigation group is strengthened by its in-house team of investigators, financial analysts and forensic accountants. Labaton Sucharow also promotes the adoption of necessary corporate governance reforms to protect institutional investors, businesses and consumers. The Firm has been recognized for its excellence by the courts and peers, and it is consistently ranked in leading industry publications. Offices are located in New York, NY and Wilmington, DE.
VISIT WEBSITE

OFI Global Asset Management
OFI Global Asset Management (OFI Global) draws upon the strength, reliability and experience of OppenheimerFunds, which was founded over 50 years ago. OFI Global consists of OppenheimerFunds, Inc. and certain of its advisory subsidiaries, including OFI Global Asset Management, Inc., OFI Global Institutional, Inc., OFI SteelPath, Inc. and OFI Global Trust Company. The firm offers a full range of investment solutions across equity, fixed income and alternative asset classes. Our clients include institutional investors globally such as corporations, public funds, foundations and endowments, as well as retail mutual fund investors.
VISIT WEBSITE

RhumbLine Advisers
Founded in 1990, RhumbLine Advisers is a Boston based investment firm specializing in managing index based strategies for institutional investors. Our strategies include pure index tracking as well as customization to meet client needs. As of 03/31/2015, RhumbLine manages over $35BB in equity and fixed income assets for over 170 clients.
VISIT WEBSITE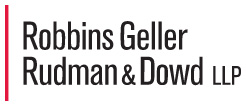 Robbins Geller
Robbins Geller Rudman & Dowd LLP is one of the world's leading complex class action firms representing plaintiffs in securities fraud, antitrust, breach of fiduciary duty, consumer fraud, and privacy cases. The Firm is ranked #1 on the 2021 ISS Securities Class Action Services Top 50 Report for recovering nearly $2 billion for investors last year alone - more than triple the amount recovered by any other plaintiffs' firm. With 200 lawyers in 9 offices, Robbins Geller is one of the largest plaintiffs' firms in the world, and the Firm's attorneys have obtained many of the largest securities, antitrust, consumer, and privacy class action recoveries in history, including the largest securities class action recovery ever - $7.2 billion - in In re Enron Corp. Sec. Litig.
VISIT WEBSITE

Saltmarsh, Cleaveland & Gund
Saltmarsh is one of the largest locally-owned CPA and business advisory firms in the Southeast, serving clients throughout the United States and worldwide from offices across Florida and in Nashville, Tennessee. The firm offers a full range of professional services, including specialized consulting services for many industries and high net worth individuals with investment management affiliate, Saltmarsh Financial Advisors, LLC. We serve over thirty governmental pension plans (police, fire, and general employee) throughout the State of Florida. Saltmarsh has been recognized as one of the Top 200 Firms in the United States by INSIDE Public Accounting and a Regional Leader by Accounting Today.
VISIT WEBSITE
CONTACT US

Saxena White P.A.
Saxena White P.A., with offices in Florida, New York, California, and Delaware, is a leading national law firm focused on prosecuting securities class actions and other complex litigation on behalf of injured investors. Currently serving as lead counsel in numerous securities fraud class actions nationwide, Saxena White continues its proven track record of successfully obtaining sizable settlements on behalf of injured shareholders. This track record, along with its attorneys' experience and expertise, has placed Saxena White as one of the most prominent plaintiff's securities firm in the nation.
As a nationally certified woman- and minority-owned securities litigation firm, we bring a unique perspective to the practice. For more information please visit
www.saxenawhite.com
.
VISIT WEBSITE

Taurus Private Markets
Taurus Private Markets is a boutique alternative investments manager, based in Pennsylvania. Focused on the lower middle market, the firm invests across leverage buyout, private credit, and venture capital opportunities in North America.
Taurus Private Markets serves a diverse group of investors which include public pension plans, Taft-Hartley plans, and family offices. The firm proudly supports the Florida Public Pension Trustees Association (FPPTA) and the National Conference on Public Employees Retirement Systems (NCPERS).
VISIT WEBSITE