FALLEN HEROES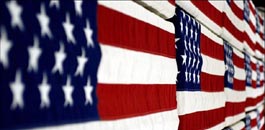 FALLEN HEROES
Officer Brian Heywood Chappell
End of Watch:
Monday, August 22, 1988
Biographical Info:
Age:
31
Tour of Duty:
5 years
Badge Number:
826
Incident Details:
Cause of Death:
Gunfire
Date of Incident:
Monday, August 22, 1988
Weapon Used:
Handgun
Suspect Info:
Sentenced to death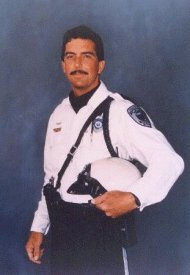 More Details:The intense heat and humidity of South Florida summers were typically oppressive Monday, August 22, 1988. Motorcycle Officer Brian Heywood Chappell did not have the luxury of air-conditioning, something his colleagues in patrol cars took for granted. His decision to leave his bullet resistant vest in his locker was understandable, but unfortunate.

Officer Chappell was conducting speed enforcement on Southern Boulevard just east of I-95 at 10:50 A.M.. A late model pickup sped by the officer's position. He pulled behind the small truck to make the stop and contact the driver. The truck continued east toward South Dixie Highway, where it turned south then west on Malverne Road, coming to a stop.

Officer Chappell removed his motorcycle helmet, placed it on his handlebars, and started walking toward the open driver's window. The driver, an escapee from a prison work-release program, extended a stolen pistol out the window, turning the barrel toward the approaching police officer. Before he could react, Officer Brian Chappell was shot once through the heart. After firing the single shot, the driver sped away. Officer Chappell managed to say "officer shot" over the radio before collapsing onto the pavement.

The Police Department immediately received frantic calls from citizens. Other officers sped to the scene. Fire Department Medics responded from Southern Boulevard, less than a block away, but it was too late. Officer Brian Chappell, age 30, was dead on arrival at Good Samaritan Hospital.

This senseless murder of a police officer set in motion the most intense manhunt ever experienced in local law enforcement. The media focused their attention on the case. When the primary detectives on the case first began the investigation, they made a pact to have the murderer in custody before the officer was laid to rest. Investigators had precious few clues at the scene and leads that seemed to go nowhere. Through a combination of diligent detective work, citizen cooperation, and teamwork with other police agencies around the county, things came together. The focus of the case soon turned toward a well-known local burglar and thief. Despite the odds against them, the detectives built a case.

Wednesday night, August 24, 1988, detectives put the cuffs on Norberto "Spiderman" Pietri, age 25. Two and one-half days had passed since the murder. Officer Brian Chappell was laid to rest with full honors the next day. Norberto Pietri went to trial some eighteen months later. He was found guilty and sentenced to die in Florida's electric chair.

Officer Brian Chappell left behind to mourn him, his parents, Tom and Julia Chappell, and a large group of friends and colleagues. He was a five year veteran of the West Palm Beach Police Department.
RETURN TO FALLEN HEROES MAIN PAGE