FALLEN HEROES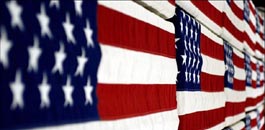 FALLEN HEROES
Officer Robert Dennis Edwards
End of Watch:
Saturday, January 21, 1984
Biographical Info:
Age:
34
Tour of Duty:
4 years
Badge Number:
Not available
Incident Details:
Cause of Death:
Automobile accident
Date of Incident:
Saturday, January 21, 1984
Weapon Used:
Not available
Suspect Info:
Not available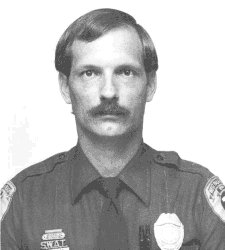 More Details:Sunday, January 21, 1984, Officer Robert Dennis "Bob" Edwards was assigned to Zone 7 on the 7:00 A.M. to 3:00 P.M. shift. He was sent on his first call of the day, an abduction and robbery, soon after going on duty. He finished the call a little after 9:00 A.M., dropping the victim off at her home.

At 9:39 A.M., he was sent to cover Officer Chris Fahey at a disturbance call on 54th Street. A female was arrested and placed in the back of Officer Fahey's car. The prisoner began to bang her head against the inside of the car, causing injury to herself. They restrained her and the Fire Department Medics were called. After first aid was given, Officer Fahey took the prisoner to Good Samaritan Hospital for treatment.

Officer Edwards waited for a wrecker to pick up the car belonging to the arrested woman. Officer Harry Oswald came by, having been at the same address on a similar call earlier. Officer Edwards asked him to wait with the wrecker so he could leave. Officer Oswald said Edwards seemed concerned that Officer Fahey would need help with the prisoner at the hospital. When Officer Edwards left for the hospital, he seemed to be in a hurry.

Officer Edwards was southbound on North Dixie Highway approaching 36th Street. The light started to change to red. He apparently never saw the car facing north in the intersection waiting to turn left. When the light turned red, the car started to turn and Officer Edwards entered the intersection. Officer Edwards swerved in an attempt to avoid the turning car. The patrol car clipped the turning car, then crossed over the curb on the southwest corner of the intersection. The patrol car struck a bus bench, then a concrete light pole.

Firemedics responded immediately from the fire station around the next corner south. A passing physician, Dr. Elwyn Middleton, stopped to help. But it was too late. Officer Robert D. Edwards, age 34, was dead from massive head injuries.

Officer Robert D. Edwards, is survived by his mother, Frances Reed, and his children, Brian, Amy, and Elizabeth. He was a four year veteran of the West Palm Beach Police Department.
RETURN TO FALLEN HEROES MAIN PAGE