FALLEN HEROES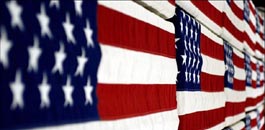 FALLEN HEROES
Officer Thomas Morash
End of Watch:
Friday, October 17, 2003
Biographical Info:
Age:
33
Tour of Duty:
12 years
Badge Number:
1334
Incident Details:
Cause of Death:
Motorcycle accident
Date of Incident:
Friday, October 17, 2003
Weapon Used:
Not available
Suspect Info:
Sentenced to 7 years in prison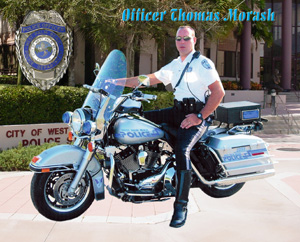 More Details:
Officer Thomas Morash was killed when his motorcycle struck a vehicle as he was responding to a call of a minor traffic accident. As he was driving south on Dixie Highway, a woman driving a Honda Civic turned into Officer Morash's path. The impact catapulted Officer Morash from the seat of his 2003 Harley-Davidson Road King onto the pavement. Officer Morash was removed to St. Mary's Medical Center where he died from his injuries.
The driver of the Honda was arrested and charged with driving without a valid driver license, causing a death, and violating the right of way.
Officer Morash had served with the West Palm Beach Police Department for 12 years and had previously served with the Fort Pierce Police Department. He is survived by his wife and daughter.
Anyone interest in assisting the Morash family is encouraged to send their donations to:
L.E.A.F.
Post Office Box 17725
West Palm Beach, Florida 33416
Please reference the Morash family with your donation
L.E.A.F. is a 501(c) (3)
RETURN TO FALLEN HEROES MAIN PAGE