FALLEN HEROES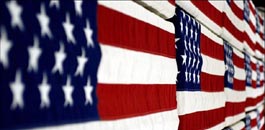 FALLEN HEROES
Officer Lewis Allen Conner
End of Watch:
Saturday, August 7, 1937
Biographical Info:
Age:
54
Tour of Duty:
12 years
Badge Number:
31
Incident Details:
Cause of Death:
Gunfire
Date of Incident:
Saturday, August 7, 1937
Weapon Used:
Gun; Unknown type
Suspect Info:
Convicted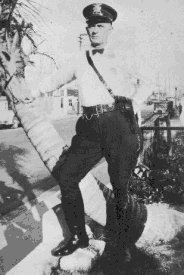 More Details:On August 7, 1937, Officer Lewis Allen Conner and Detective Thompson were investigating a burglary at Wilsons' Grocery, 1118 North Tamarind Avenue. A suspect, Will Akery of 1322 Henrietta Avenue, was identified. Hearing that Akery was home, they went to the house around 11:30 a.m.

Detective Thompson went to the front door and Officer Conner covered the rear. Thompson reported hearing one shot fired at the rear of the house. Thinking that Conner had fired at the suspect, he ran to the rear of the house.

Detective Thompson saw Akery running west in the alley and gave chase. Akery turned and fired one shot at Thompson before continuing west to Sapodilla Avenue. Akery was chased north, then west in the alley between 13th and 14th Streets. At Division Avenue, Akery turned north and was lost in the area of 15th Street.

Thompson, not seeing Officer Conner anywhere around, ran back to the house. Officer Conner was found a few feet from the back door with a single gunshot wound over the left eye. With the help of some bystanders, Detective Thompson put Officer Conner in the police car and rushed him to Good Samaritan Hospital. Officer Lewis A. Conner, 54 years of age, succumbed to his wounds at 12:04 P.M.

According to the police blotter report for the day, Chief Robert W. Milburn called in the entire police force. Aided by citizen volunteers, "a systematic dragnet of the city and surrounding county" was organized. Chief Milburn remained in "personal and active command throughout the day and night." Akery was subsequently arrested, tried, and convicted.

Officer Conner is survived by children and grandchildren who continue to honor his memory to this day. He was a twelve year veteran of the West Palm Beach Police Department.
RETURN TO FALLEN HEROES MAIN PAGE