FALLEN HEROES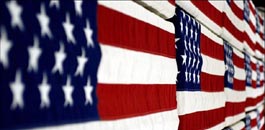 FALLEN HEROES
Officer Festus Alvah Tatum
End of Watch:
Saturday, March 28, 1959
Biographical Info:
Age:
35
Tour of Duty:
4 years
Badge Number:
Not available
Incident Details:
Cause of Death:
Motorcycle accident
Date of Incident:
Saturday, March 28, 1959
Weapon Used:
Not available
Suspect Info:
Not available
More Details:Saturday, March 28, 1959, motorcycle Officer Festus Alvah "Al" Tatum and Sergeant Sam Trent were scheduled for a routine traffic detail. The detail, escorting a funeral procession from the funeral home to the cemetery, was one like dozens they had done before. Sgt. Trent was leading the procession while Officer Tatum "leapfrogged" the major intersections, directing traffic. Both officers were operating their red revolving warning lights, but not their sirens, which is customary for funeral escorts.

The route took them south on Parker Avenue. At Belvedere Road, Officer Tatum controlled traffic at the intersection until the last car had passed. He pulled off and started south to catch up. When he reached the last car, he started to pass the procession on the left.

At the same time, a fifteen-year-old boy was leaving his house on Parkland Drive riding a motor scooter. He headed east on Hamptom Road toward Parker Avenue. He got to Parker just when the center of the procession was passing. Apparently a gap had formed in the line of cars. Witnesses weren't sure if the boy stopped at the stop sign or not, but he pulled out through the gap just as Officer Tatum reached the intersection.

Officer Tatum's motorcycle and the motor scooter collided in the middle of the intersection. Neither rider had time to avoid the accident. The teenager was thrown from the motor scooter on impact, suffering severe injuries. Officer Tatum traveled off the southeast corner of the intersection and struck a tree. Upon impact with the tree, he was thrown from the motorcycle.

Ambulances were called immediately and both victims were transported to Good Samaritan Hospital. Officer F. A. "Al" Tatum, age 35, was pronounced dead on arrival from massive head injuries. Helmets weren't required or used then. Had they been, there may have been a different outcome.

Officer Tatum is survived by his son, Mark A. Tatum. Officer Tatum was a four-year veteran of the West Palm Beach Police Department.
RETURN TO FALLEN HEROES MAIN PAGE