FALLEN HEROES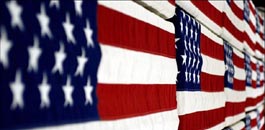 FALLEN HEROES
Officer William Harold Fletcher
End of Watch:
Thursday, April 6, 1967
Biographical Info:
Age:
52
Tour of Duty:
Not available
Badge Number:
Not available
Incident Details:
Cause of Death:
Gunfire
Date of Incident:
Thursday, April 6, 1967
Weapon Used:
Handgun
Suspect Info:
Died while in custody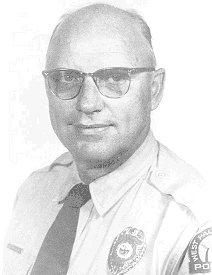 More Details:Officer William Harold "Bill" Fletcher had been Jail Sergeant before returning to the road as a Patrolman. He was patrolling the north end of the city Thursday, April 6, 1967. At 4:43 P.M., a call was received from the bank on the southeast corner of 45th Street and Broadway. The bank manager reported a man pounding on the door, shouting, and demanding, entrance to the closed business. Officer Fletcher was dispatched to the call.

When he arrived, he pulled his car to the south curb of 45th Street in front of the bank. He contacted the bank employees, finding everything was okay inside, he tried to talk to the man, John Calvin Cooley, who was still there at the front of the bank. Cooley was belligerent and continued shouting.

Portable radios were not issued then, so Officer Fletcher had to walk back to the patrol car to radio in. He reported the bank was okay, but he may have trouble with Cooley. As he completed his radio transmission, Cooley began walking toward him. Officer Fletcher left the patrol car and met Cooley on the curb.

After speaking for only a few seconds, witnesses saw Cooley strike Officer Fletcher on the left side of the face. Officer Fletcher grabbed Cooley and tried unsuccessfully to handcuff him. During the scuffle, Officer Fletcher lost his footing and fell to the ground. Cooley either fell on or bent over the fallen officer. Two citizens crossing 45th Street to help Officer Fletcher saw Cooley get Fletcher's service revolver. Cooley fired at least two shots into Officer Fletcher's chest as he tried to get up. Cooley stood up and fired two shots toward the approaching citizens who turned and ran. Motorcycle Officer David Richard Van Curler turned onto 45th Street, pulling up to the curb. Cooley fired one shot through the windshield of the motorcycle, striking Officer Van Curler in the chest. The bike fell onto its right side, the officer falling onto the grass swale.

Cooley walked over and tried to shoot Officer Van Curler again. Witnesses heard the clicks from the empty gun. This apparently infuriated Cooley, who struck the officer in the face with the gun then kicked him. Discarding the empty gun, he reached down and took Officer Van Curler's revolver.

Officer Fletcher managed to get up and enter his patrol car. He tried to call for help, but his message wasn't understandable. He left the car and walked to the back, steadying himself on the car. Cooley advanced toward him, firing Van Curler's gun. Officer Fletcher fell to the ground and didn't move.

Cooley, continuing to shout, struck Fletcher in the head with the now empty gun. He then began to walk west toward Broadway, just as Lieutenant Edward Auditore arrived. Lt. Auditore saw Cooley throw the gun in then grass as he passed Officer Van Curler.

Lt. Auditore reported Cooley turned toward the motionless bodies of the officers shouting, "Come kill me. I did it. I want to die now. Kill me now. I am John the Baptist." Lt. Auditore grabbed Cooley from behind. Officers James W. Keeling and Ralph E. Kinser arrived. The officers together managed to handcuff Cooley.

Lt. Auditore went to the fallen officers. Officer David R. Van Curler, age 31, and Officer William H. Fletcher, age 52, were dead. Chief William M. Barnes, Inspector Joseph Macy, and Captains Henry Baumhauer and Joe Panozzo arrived on the scene. After learning the officers expired, these high ranking officers assisted in crowd control.

Earlier that same afternoon, John Calvin Cooley's wife had filed papers in court to have him committed. Cooley was committed to a state mental hospital after being found not guilty of the murders by reason of insanity. He died there some years later.

Officer William H. Fletcher was a nineteen year veteran. He is survived by his sons, Jim and George Fletcher. Officer David R. Van Curler was a four year veteran of the West Palm Beach Police Department. He is survived by his widow, Ellen, and his children, Evelyn, David, Daniel, Laura, and Vern.
RETURN TO FALLEN HEROES MAIN PAGE