FALLEN HEROES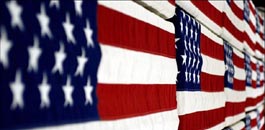 FALLEN HEROES
Officer Jack Grace Wadlington
End of Watch:
Sunday, March 31, 1935
Biographical Info:
Age:
39
Tour of Duty:
9 years
Badge Number:
13
Incident Details:
Cause of Death:
Struck by vehicle
Date of Incident:
Sunday, March 31, 1935
Weapon Used:
Not available
Suspect Info:
Not available
More Details:Jack Wadlington was born in Gracey, Kentucky on January 5, 1896. After serving in the Army during World War One, he found his way to West Palm Beach. He was hired as a police officer February 23, 1926. Officer Wadlington served as a motorcycle officer, patrolman, and detective.

On Thursday, March 21, 1935, Acting Sergeant Wadlington was working extra duty. The annual Sun Dance Festival was in full swing at Bethesda Park, a predecessor to Curry Park. He and Detective R. C. McGriff were directing traffic on North Dixie Highway at Butler Street.

A Mr. C. C. Haas, who resided on 44th St., was driving his Ford sedan north on Dixie. The police report contained in the blotter book for that day doesn't tell us how it happened, only the tragic outcome. Jack Wadlington was struck by the front of Mr. Haas' car and carried 20 to 25 feet before being thrown off.

Detective McGriff rushed over to him. Seeing how serious the injuries were, he placed the fallen officer into Mr. Haas' car. They drove him to Good Samaritan Hospital where he was examined by Dr. Rozier. At 11:30 p.m., Officer Jack G. Wadlington, 39 years of age, was pronounced dead on arrival from massive head injuries.

Officer Wadlington was laid to rest in Woodlawn Cemetery with full honors.
RETURN TO FALLEN HEROES MAIN PAGE